Bella Breakdown
Everyone's favorite Bach boy has been spotted yet again with another Hollywood starlet. Tyler Cameron went from getting dumped on national television by his almost-fiance, to sky-rocketing the Hollywood ladder with brand partnerships and dating supermodel Gigi Hadid, to being the internets favorite single-man. And after ongoing speculation that he had been seen perusing New York with a new mystery lady, that mystery lady has been identified. And in a true reality TV match made in heaven, it's none other thank Kylie Jenner's BFF Stassie Karanikolaou.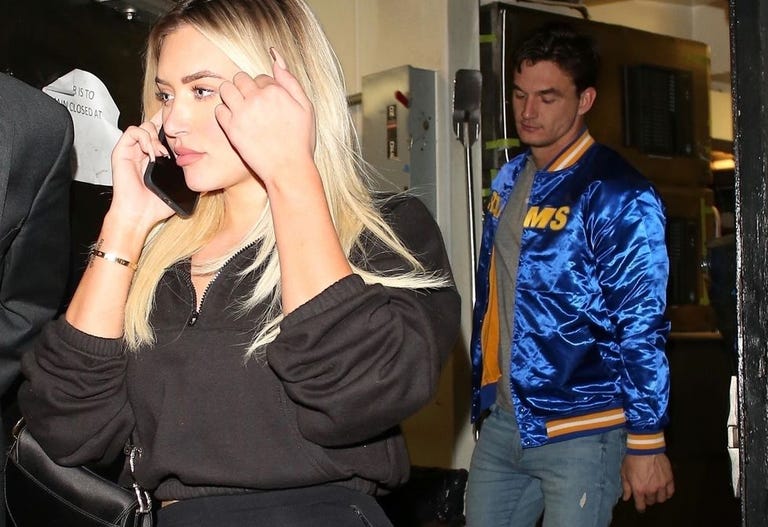 Take a moment to wipe your tears, and know that there are thousands of us in solidarity mourning this loss as well. But, I guess we can all admit that Mr. Cameron deserves to be happy too, right? It's speculated that Cameron was introduced to the Jenner clan while he was with Gigi, and must've met Stassie from there.
The two were seen together twice throughout the week at different sporting events (one of which with Kendall and Kylie Jenner and a few of Tyler's friends from The Bachelorette… can I get in this friend group?) getting real comfortable with one another. Following the Rams and Ravens NFL game, the group went out club-hopping and thus gives us the real confirmation that Cameron is likely off the market. While out on the town, Tyler and Stassie are seen getting quite affectionate and physical with one another, and close sources report that they spent the entire night attached at the hip.
Could this be the intro of a Keeping Up With the Bachelor mashup? We'd love nothing more.