Bella Breakdown
2019 was a big and eventful year for many. From political scandals, the #metoo movement, changes in legislation, and even Kanye West's new music ventures. It was a year of waking up to the wrongdoings occurring in everyday life and celebrating victories tenfold.
For Megan Rapinoe, US Women's Soccer Team captain, star, and social justice fighter, the qualities that defined the types of change occurring in 2019 weren't just year-end goals, they were achievements that required intense dedication every day for years. From not just taking the US Women's team to the World Cup championship, but winning the cup for the fourth consecutive match, to calling attention to the wage gap within sports, becoming an activist for the LGBTQ+ community and a role model for girls everywhere, Rapinoe has had a year quite unlike any other.
And though her accomplishments have made national news throughout the year and her name hasn't remained out of the headlines, she recently reached a new level of precedence among the sports community and society as a whole.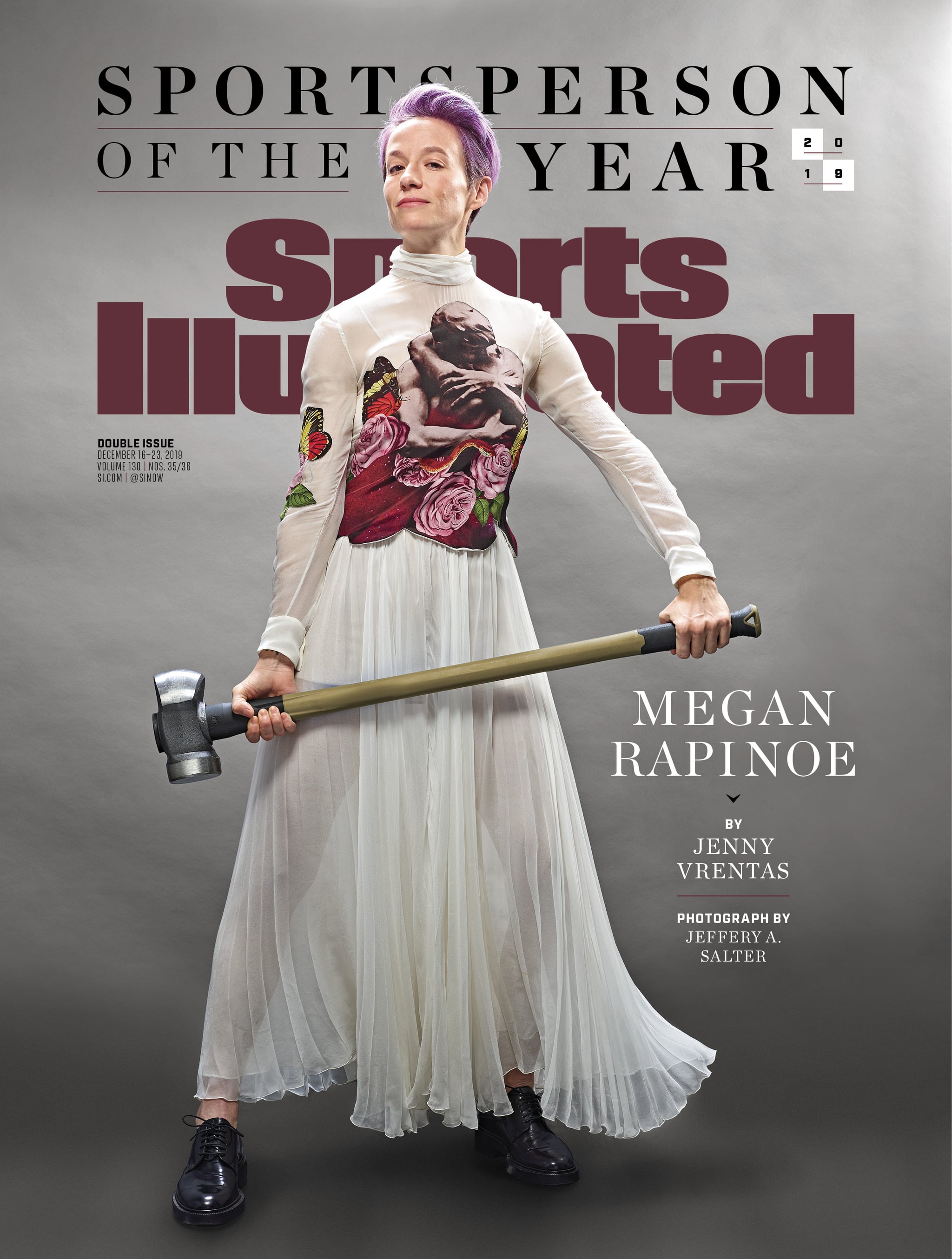 Sports Illustrated named Rapinoe their Sportsperson of the Year this past week. Gracing the cover of the magazine in a long and flowing white gown while holding a sledgehammer, a nod to being feminine and a total badass at the same time, with her signature purple hair and black patent loafers, Rapinoe is the face of change in sports for the 2019 year.
As if the accolade wasn't already impressive enough, it becomes even more surreal among learning that in the publications 66-year history (and 66 years of naming a Sportsperson of the Year) a woman has only received the win 3 times, with Rapinoe being the fourth. That fact alone is the quintessential essence in what Rapinoe hopes to see change within the sports community.